Ryan Corr Wiki
Ryan Corr is a 33-year-old Australian actor known for his works in "The Water Diviner", "Wolf Creek 2", "Mary Magdalene", and "The Secrets She Keeps". Ryan is also known for his upcoming role in HBO series "House of the Dragon".
This article talks about Australian actor "Ryan Corr" and in it, we will be covering his biography, age, career, net worth, family background, and other facts about him. Before we proceed let's have a look at his profile summary below.
Profile Summary
Birth Name
Ryan Corr
Age
33 years old
Birth Date
January 15, 1989
Birth Place
Melbourne, Victoria
Nationality
Australian
Profession
Actor
Father
Peter Corr
Mother
N/A
Partner
N/A
Height
5 feet 11 inches tall
Weight
79kg
Net Worth
$2 million approx
Social links
Instagram
Twitter
Ryan Corr Biography
Ryan Corr was born on January 15, 1989 in Melbourne, Victoria, Australia. He holds an Australian nationality and is of the white ethnicity.
Educational Background
Talking about his educational background, Ryan graduated from National Institute of Dramatic Art (NIDA) in 2009. He also finished from East Doncaster Secondary College
Family Background
Ryan father's name is Peter Corr. His father is the Head Coach of the Australian Women's Goalball Team. As of the time this article was written, information about Ryan's mother is yet to be made available to the public.
Read Also: Alexis Raben Biography, Age, Net Worth, Partner, Height
Career
Ryan Corr made his acting debut at age 13 appearing in the film "Opraholic". His first television appearance was in a supporting role as Matthew McDougal on The Sleepover Club.
He landed a lead role as Sheng Zamett on Silversun after finishing filming on The Sleepover Club.
Corr made numerous cameo appearances on sitcoms including Scooter: Secret Agent, Blue Heelers, and Neighbours shortly after. Corr has also worked as a voice actor, portraying a sheep in Charlotte's Web.
In 2006, he starred in the second season of Blue Water High, which aired on Australian television. Corr played Eric, a young surfer who was one of the six teens chosen to join Solar Blue.
Corr was a frequent character on the renowned Australian television show Packed to the Rafters, playing Dave Rafter's nephew Coby Jennings, and starred in the final few episodes of Underbelly: The Golden Mile as Michael Kanaan in 2010.
Corr featured in Neil Armfield's romance drama Holding the Man in 2015, which was based on Timothy Conigrave's 1995 memoir of the same name.
Corr is a character in the TV show Wanted.Corr played Joseph in Helen Edmundson's film Mary Magdalene in 2018.
In 2020, he appeared in the television series "The Secret She Keeps". Also that same year, he was also seen in "Hungry Ghost" and "High Ground".
In 2022, Corr will be seen playing the character Ser Harwin 'Breakbones' Strong in HBO series "House of the Dragon" slated for release on August 21, 2022.
Controversies and Arrest
Corr was charged with heroin possession in May 2014 after being discovered in the Bondi neighborhood of Sydney with a freezer bag containing 0.26g (less than 1/100 of an ounce) of the substance.
The actor was handed a 12-month good behavior bond after confessing to the possession, with no convictions.
Read Also: Jessica Alexander Biography, Age, Net Worth, Boyfriend, Height
Corr's grandfather (who used to fly with him to acting jobs when he was a kid) had gone into a coma after a heart attack just a few days before his arrest.
Corr went to the hotel in a "weak state," where a stranger handed him a bag containing heroin and said, "here, take this, you'll feel better."
Corr was grateful for being detained, according to his lawyer, because it prevented him from using the narcotic, "which he maintained he had never tasted before."
"I found myself in a situation where I was quite distraught," Corr later explained, "and someone handed me something, and 200 meters later, I was picked up with it." It was a miscalculation on my part."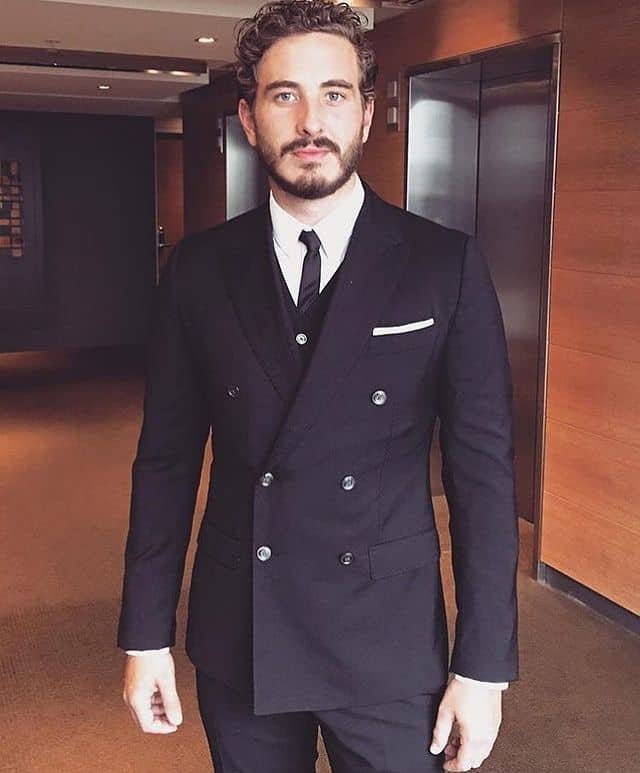 Personal Life
As of the time this article was written, the exact relationship status of this Australian actor is yet to be revealed to the public. However some reports has it that he is still single.
Height and Weight Measurements
This Australian actor has a height measurement standing at 5 feet 11 inches tall and weighs about 79 kilograms.
Net Worth
Ryan Corr is well-known for his diversity in terms of acting and creative skills, and as a result, he has amassed a significant amount of wealth.
It is reported that he has an estimated net worth of $2 million dollars approximately.