Sponsored Links
Who is Baby Tate?
Baby Tate also known as "Yung Baby Tate" is a 26-year-old American rapper, singer, songwriter and record producer popularly known for her viral song "I Am" featuring fellow rapper Flo Milli. She is also known for releasing her debut album "ROYGBIV".
This article talks about rapper "Baby Tate" and in it, we will be covering her biography, age, career, net worth, family background, and other facts about her. Before we proceed let's have a look at her profile summary below.
Profile Summary
Birth Name
Tate Sequoya Farris
Age
26 years old
Birth Date
May 13, 1996
Birth Place
Atlanta, GA
Nationality
American
Parents
Father: David Ryan Harris
Mother: Dionne Yvette Farris
Profession
Rapper & Record producer
Marital status
N/A
Height
5'6″
Weight
59 kg
Net Worth
$300,000
Social links
Instagram
Twitter
TikTok
Baby Tate Biography
Tate Sequoya Farris was born on May 13, 1996 in Atlanta, Georgia, USA. She holds an American nationality and her ethnicity is African American.
Baby Tate was born to American singer, songwriter, producer, and actress Dionne Yvette Farris and to American singer-songwriter and guitarist David Ryan Harris. For now, information about her educational background is yet to be revealed to the public.
Professional Career
Tate started developing an interest in music when she was still young. She began dancing and playing the piano and producing her own beats when she was 13 years old.
She released her EP "ROYGBIV" and the holiday-themed EP "YBTXMAS" under the moniker Yung Baby Tate in November 2015 and December 2016, respectively. She also debuted a short film in the beginning of 2019 that was made in conjunction with her forthcoming album.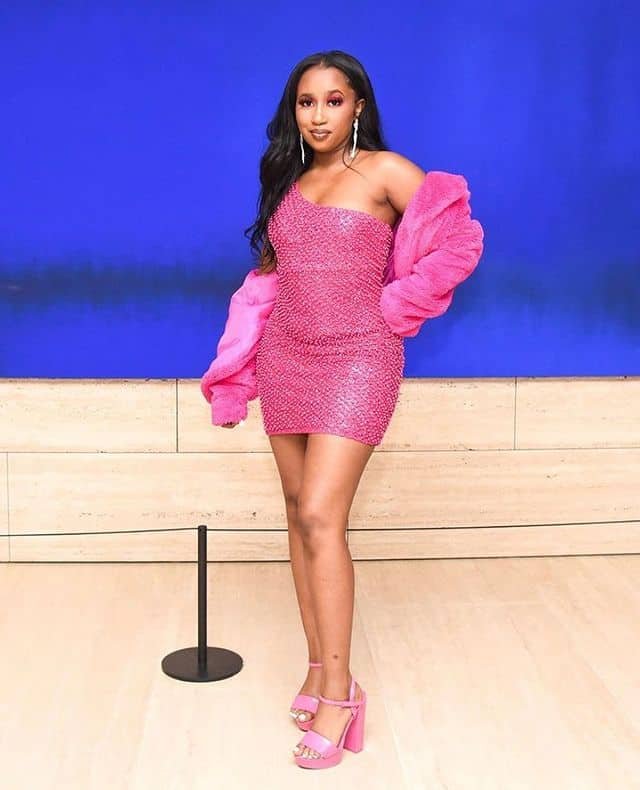 She garnered positive reviews when her album Girls was released in February 2019. The album was listed by XXL as one of the top hip-hop works of 2019.
Baby Tate made a cover of Nicki Minaj's "Megatron which she released in 2019. She released two singles from the soundtrack for the Insecure TV series in 2020 after announcing that she had signed a recording deal with Issa Rae's label Raedio.
Tate collaborated with British rapper Bree Runway on the single "Damn Daniel" which was released on April 30, 2020. Her sixth EP, After the Rain, which featured the singles "Rainbow Cadillac" and "I Am" with Flo Milli, was released on December 4, 2020.
Tate made all this released under her former name Yung Baby Tate but in late 2021, she changed her stage name to Baby Tate.
Read Also: Tierra Whack Age, Biography, Net Worth, Height
Personal Life
Baby Tate has been very careful about saying anything about her personal life specifically her love life. So for now we cannot ascertain her current relationship status.
Height and Weight Measurements
This American rapper has a height measurement standing at 5 feet 6 inches tall and weighs about 59 kilograms.
Net Worth
Baby Tate is well-known for her diversity in terms of rapping and production skills, and as a result, she has amassed a significant amount of wealth. It is reported that she has an estimated net worth of $300,000 approximately.
Sponsored Links