Sponsored Links
Who is Mel Maia?
Mel Maia is an award-winning Brazilian actress, model, and Instagram personality well-known for playing the role of Young Rita/Rita Fonseca in the Brazilian Telenovela series "Avenida Brasil" (Brazil Avenue).
This article talks about Brazilian entertainer "Mel Maia" and in it, we will be covering her biography, age, career, net worth, family background, and other facts about her. Before we proceed let's have a look at her profile summary below.
Profile Summary
Mel Maia Biography
Mel Maia was born Melissa Maia de Sousa in Rio de Janeiro, Brazil on May 3, 2004. She holds Brazilian nationality by birth and celebrates her birthday every year on May 3. As of 2022, she is 18 years old.
Regarding Maia's parents her father's name is Luciano Souza and her mother's name is Débora Maia. For now, information about her siblings and educational background is yet to be revealed.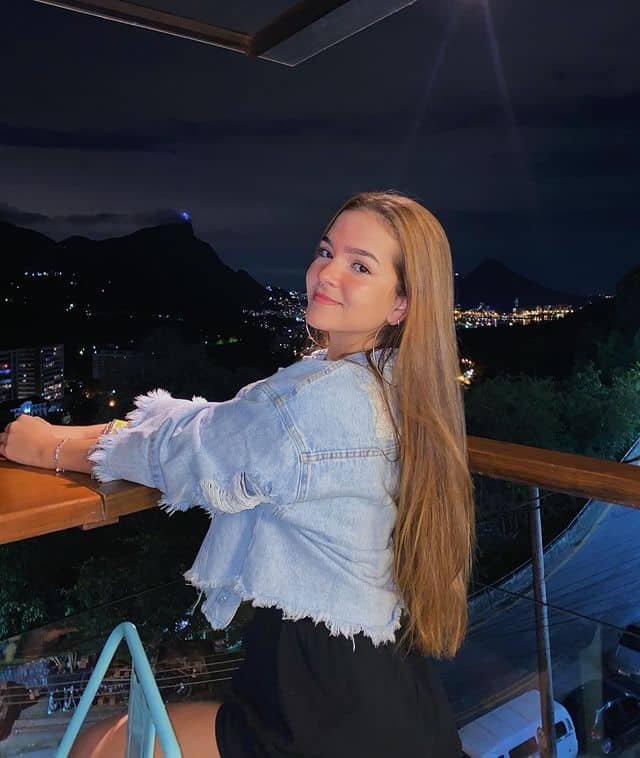 Professional Career
Mel Maia made her acting debut as Nina in the Brazilian Telenovela series "O Relógio da Aventura" which ran from 2010 to 2011. She was about 6 years old when she got this role.
She quickly rose to fame in 2012 when she portrayed the character Young Rita/Rita Fonseca in the Brazilian Telenovela series titled "Avenida Brasil" (Brazil Avenue).
Maia's role in "Avenida Brasil" (Brazil Avenue) won her a total of three awards between the years 2012 and 2013.
Although she got five nominations, Maia went home with three awards which are Child Revelation and Best Child Actress in "Prêmio Extra de Televisão" (Extra Television Award) and "Prêmio Contigo!" (Contigo Award!) in 2012. And in 2013, she won Best Child Actor or Actress in "Melhores do Ano".
As the years passed by, Maia got to play different roles in different projects. Her longest role was in the 2013 Telenovela "Precious Pearl" in which she portrayed the role of Pèrola in 149 episodes.
In 2014, she made her film debut as Tita in "Didi e o Segredo dos Anjos". Her other works include:
Time After Time (2015)
Qualquer Gato Vira-Lata 2 (2015)
A Pedra Fundamental (2015)
Through the Shadow (2015)
Lady Revolution (2016)
God Save the King (2018)
Crô em Família (2018)
Anything for a Pop Star (2018)
Sweet Diva (2019)
Me Tira day Mira (2022)
Personal Life
Mel Maia is a fine young talented woman who has captured the eyes of many with her beautiful personality.
However, when it comes to discussing her private life, specifically her dating life, Maia has been very careful about saying anything. As a result of this, we currently are unable to ascertain her present relationship status.
But according to the-sun she dated Brazilian professional footballer João Pedro. We do not know if there still together.
Height and Weight Measurements
This Brazilian actress has a height measurement standing at 5 feet 2 inches tall and weighs about 48 kilograms.
Mel Maia Net Worth
Mel Maia is well-known for her diversity in terms of acting and creative skills, and as a result, she has amassed a significant amount of wealth. It is reported that she has an estimated net worth of $500,000 approximately.
Sponsored Links