Who is Fave SZN?
Fave SZN whose real name is GodsFavour Chidozie is a Nigerian singer and songwriter known popularly for her single "N.B.U" (Nobody But U).
Fave started gaining prominence as a Nigerian musician when she did a freestyle on a beat made by "Jinmi Abduls", a producer and artist based in Lagos, and ever since then her popularity and fame have been on a steady growth.
This article contains information about Fave SZN such as her real name, age, career, net worth and other facts about her but before we proceed let's quickly have a look at her profile summary below.
Profile Summary
| | |
| --- | --- |
| Real Name | GodsFavour Chidozie |
| Stage Name | FaveSZN |
| Birth Date | March 13, 2000 |
| Age | 23 years old (2023) |
| Gender | Female |
| Nationality | Nigerian |
| Tribe | Igbo |
| Current Location | Lagos, Nigeria |
| State of Origin | Unknown |
| Profession | Singer and Songwriter |
| Relationship Status | Unknown |
| Net Worth | $10,000 USD approx |
Early Life/Background
Fave SZN was born as GodsFavour Chidozie on March 13, 2000. She is from the Eastern part of Nigeria, although her exact State of Origin is yet to be disclosed.
After conducting an intensive search on the internet, we have discovered that Fave is yet to disclose any information concerning her family and educational background, but we know for a fact that she has completed her primary and secondary education.
Age
As of the year 2023, Fave SZN is 23 years old.
Career
Just like most stars out there, FaveSZN picked interest in music, when she was young, there is also a possibility that she joined the choir and started grooming herself from there.
When interviewed on the "NATIVE MAGAZINE", Fave revealed that she scoured (Searched thoroughly) through the internet for free beats until she stumbled on one made by Lagos-based Nigerian artist and producer "Jinmi Abduls". This freestyle was a major turning point for Fave, as she went ahead to release the song "N.B.U" meaning (Nobody But U).
The song was written and performed by FaveSZN, produced by Jinmi Abduls and engineered by "Echo the Guru". It was released on April 17, 2020.
Before this breakthrough Fave had released her first single titled "M.O.M.M.S" meaning (Me or Mask My Sins) but this song didn't receive much recognition due to her limited fan base then.
Notwithstanding FaveSZN have began making a name for herself in the Nigerian entertainment (music) industry, with much commitment and hardwork, she has joined other young female artist like "Ayra Starr", "Tems" and the rest, who are becoming the next generation of female artist in Nigeria with each bringing their own style of music.
FaveSZN has released a couple of songs of which some of them are "DAL" (Dead Ass Love) January 23, 2020, "N.B.U" (Nobody But U) April 17, 2020 and her latest "Beautifully" released on May 12, 2021.
It is rumoured that some of the Big Guns of the entertainment industry like Don Jazzy, Olamide and the rest have eyes on FaveSZN, with fans pushing for her to be signed into YBNL (Yahoo Boys No Laptop) music record label.
On June 17, 2021 she was featured on one of Olamide's song titled "PonPon". Now with how things are playing out, there could be a possibility that YBNL's boss "Olamide" would eventually sign the young star.
Location
From her Facebook page, Fave is currently in Lagos, Nigeria working on her first compilation & 2021's first single, recording often with producers as her already-peculiar & burgeoning fanbase grows rapidly by the day.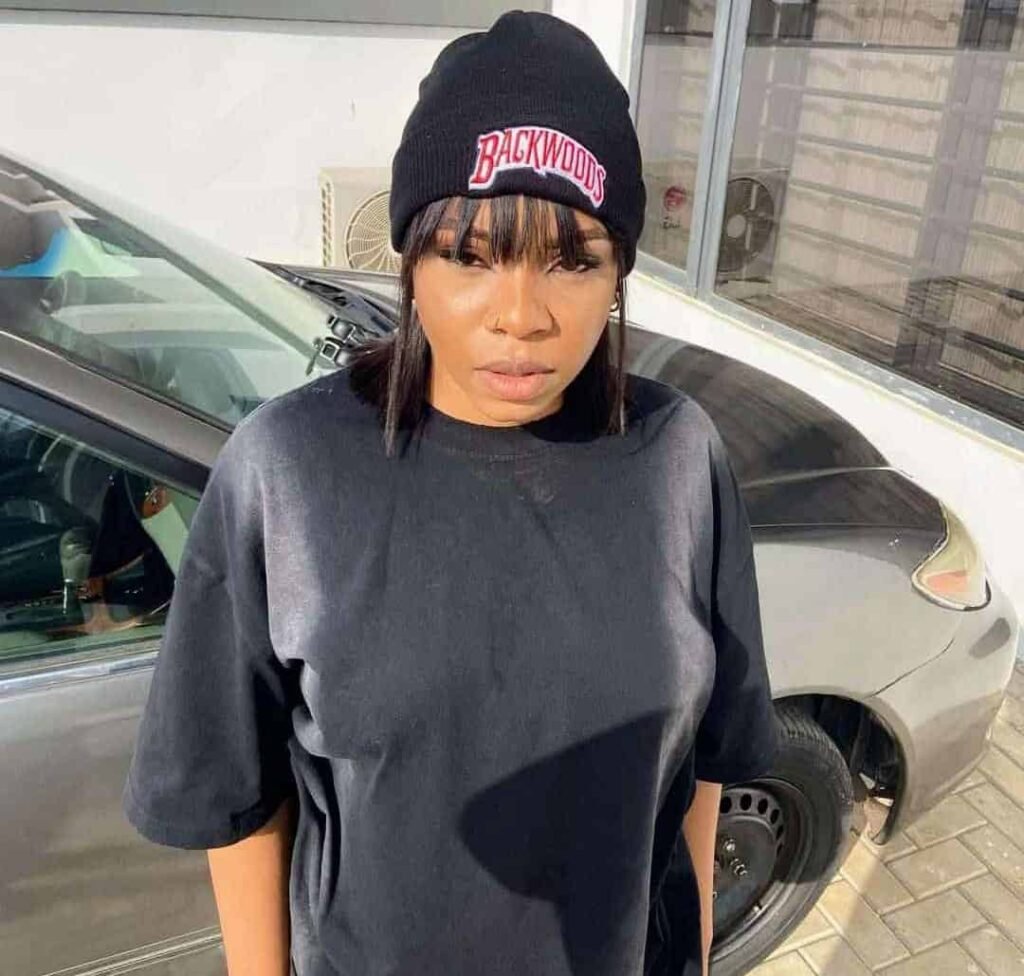 Songs by FaveSZN
M.O.M.M.S (Me or Mask My Sins)
DAL (Dead Ass Love)
N.B.U (Nobody But U)
Beautifully
PonPon featured by Olamide
Relationship
Fave has been careful enough to keep her love life a secret from the public. She is yet to disclose her current relationship status.
Fave SZN Net Worth
Fave SZN is a Nigerian female artist who is beginning to make air waves in the Nigerian entertainment industry. She is beginning to accumulate huge amounts of money from her music and is living a comfortable lifestyle.
It is reported that she has an estimated net worth of $10,000 USD (i.e over ₦5 million plus) approximately.
Social Media
Fave SZN is very active on Social Media and has been able to grow fans steadily, she has over 112k Instagram followers, 13.4k followers on Twitter and 600+ on her Facebook page. By the time you come across this article, the stats above may not be valid as her fans keeps growing on a daily basis.