Sponsored Links
Jay Lycurgo Wiki
Jay Lycurgo is a 24-year-old British actor popularly known for being the first actor to play the DC Comics character Tim Drake/Robin, in a live-action adaptation in the TV series "Titans".
This article contains information about Jay Lycurgo such as his biography, age, net worth, career, family background, and other facts about him. Before we proceed let's take a look at his profile summary below.
Profile Summary
Birth Name
Jay Lycurgo
Age
24 years old
Birth Date
February 6, 1998
Birth Place
England
Nationality
British
Profession
Actor
Ethnicity
Bi-racial
Parents
N/A
Relationship Status
Dating
Height
5 feet 8 inches tall
Weight
N/A
Net Worth
$2 million approx
Social links
Instagram
Twitter
Jay Lycurgo Biography
Jay Lycurgo was born on February 6, 1998, in England. He holds a British nationality and sources has it that he is bi-racial. This young actor celebrates his birthday every year on February 6 and as of 2022, he is 24 years old.
Family Background
As of the time, this article was written, information about Jay's parents and family background is yet to be revealed to the public.
Educational Background
According to some online publications, it has been disclosed that the British actor earned a degree at Arts Educational Schools London. He graduated in 2019.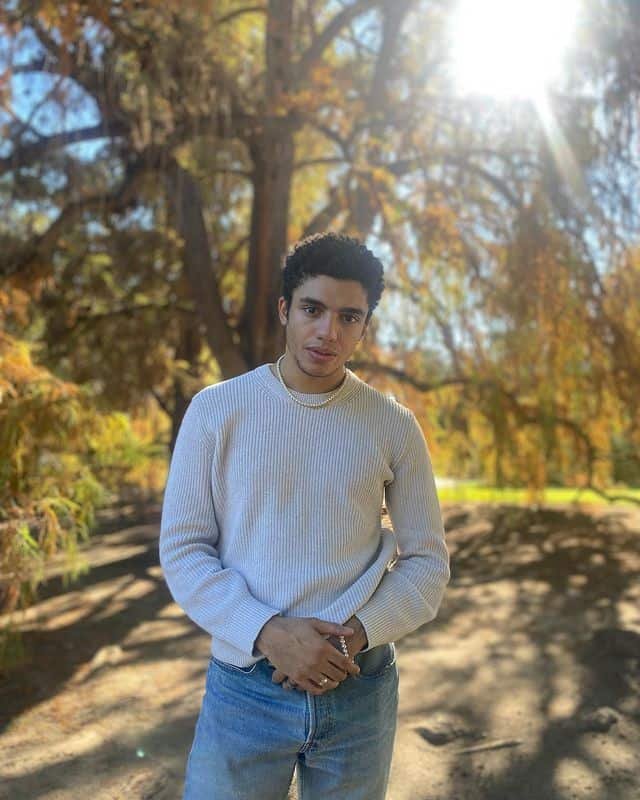 Acting Career
Jay Lycurgo made his acting debut in 2019, appearing in the television series "Doctors" as Kyle O'Keefe. He also appeared in a short film titled "Man Down" as Dayton.
In 2020, he started the year featuring in a short film "Father of the Bride" as Christian. His second project had him playing the role Marcus in the television series "I May Destroy You".
Likewise his third and fourth projects had him playing as Marcus and Young Couple Man in the TV movie "Anthony" and "Listen" respectively. Jay closed year 2020 with his last project being "Brothers" where he appeared as Jase.
In 2021, Jay became more famous when it was announced that he would play Tim Drake (aka Robin) in DC comics television show "Titans". The British actor also made history as he is the first actor to play a live-action adaptation of the DC character.
In 2022, he is seen playing the character Paul in the television series "Cheaters". And he will also be making an appearance as Thug in DC's super hero film "The Batman" which will premier on March 4, 2022.
Personal Life
For now much details about Jay's personal life hasn't been revealed to the public. However the British actor has given us a clue about his relationship status on his Instagram page. According to an online source, it is said that his girlfriend goes by the name Laura G but this information is yet to be verified.
The information verified as of now is that he is currently in a relationship.
Height and Weight Measurements
This actor has a height measurement standing at 5 feet 8 inches tall while for now his weight details hasn't been disclosed.
Net Worth
Jay Lycurgo is now successful actor who has made his name known in the tv/movie industry. He has accumulated lots of money from his acting and lives a comfortably lifestyle with his family. It is reported that he has an estimated net worth of $2 million dollars approximately.
Sponsored Links